Tony Rice
Founder
Partner, Kinetica
Production-scheduling.com and the Fast Excel Development Methodology were created by Tony Rice.
Tony was born in the UK in 1948, and spent his childhood in India and the Middle East. After graduating with a BA honours Business Degree from Manchester, Tony worked as a management accountant for the electronics companies, Pye/Philips and Sinclair in the  UK. In 1981 Tony moved to South Africa to join Deloitte and Touche Consulting, and later moved to KPMG Consulting as a Director.
Since 1990 Tony, has operated as an independent consultant specialising in production scheduling and supply chain integration.
Kien Leong
Producer
Partner, Kinetica
Production-Scheduling.com is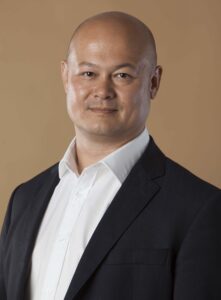 edited and produced by Kien Leong.
Kien has fifteen years' of industrial experience in consulting, business analysis and operations.   Previous to Kinetica, Kien was General Manager for JCIT Asia Pacific, founding a joint venture with JCIT/DemandPoint, the industry leader in Demand Flow manufacturing and fulfullment.
Kien graduated from Bristol University, England in 1994 with Joint Honours in Physics and Philosophy.  He is a certified consultant and instructor in Demand Flow Technology, APICS CPIM and CDDP from the Demand Driven Institute.
Gabriele Tettamanzi
Specialist – Manufacturing Excellence
Partner – Kinetica
Gabriele, formerly a supply chain and manufacturing manager, is now a consultant who is delivering solutions based on world class manufacturing, supply chain and operations.
He has a solid track record of process improvement and change with the consulting arm of Fiat Chrysler Automotive (FCA Italy S.p.A. World Class Manufacturing Training and Consulting) as external consultant.
His capability extends to: World Class Manufacturing; supply chain: planning and scheduling systems, warehouse logistics, transportation, procurement, customer service, layout designing and implementation, continuous improvement, moving of manufacturing lines/products from and to foreign countries.
He's deploying planning systems based on Production Scheduling methods and tools since 2003.  Gabriele is based in Italy and works around the world in multinational environments as well as in owner-managed companies.
Yechen Lu
Specialist – Manufacturing Excellence
Partner – Kinetica
Yechen has more than ten years of experience in manufacturing, engineering and operations.  He has spent the last three years implementing Demand Flow Technology with clients in China, Europe and United Kingdom.  Prior to that, he spent five years implementing and operating Toyota Production System with a Toyota Supplier, Aisin Europe Manufacturing (UK) LtdVarious roles in management and engineering with Southco UK and Kodak.
Yechen holds a BSc Mechanical Engineering (Shanghai University), MSc Manufacturing Management (University of Hertfordshire.  He is certified consultant and instructor in Demand Flow Technonology and holds Six Sigma Green Belt and APICS CPIM.
Dave Williamson
Specialist – Information Systems
Partner, Kinetica
Dave completed his Bachelor of Science (Hons) in Computer Science at the University of Cape Town in 1996 and was recruited to Unilever South Africa as a Business Analyst. He developed his SAP skills being part of the Business Systems Department which successfully developed and launched the SAP systems for Unilever SA . Dave then retired at the end of 2000 and started to travel Southern Africa, however his travels were cut short as he was recruited to work as a SAP consultant and project manager for Barclays Bank, London mid 2001.
After 7 years overseas working in London for Barclays and Rotterdam for Unilever Nv, respectively, Dave returned to South Africa in 2007 to join forces with Tony Rice at Production-Scheduling.com. Together they have been further developing their Supply-Chain and Systems Analysis Tools, and saving the world.