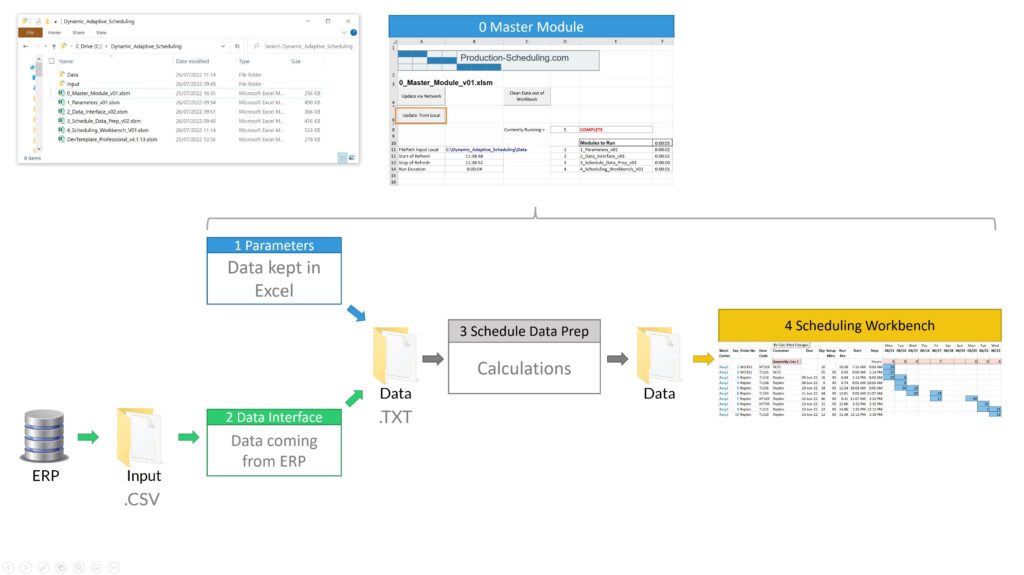 Welcome to the Dynamic Adaptive Scheduling course!
The Dynamic Adaptive Scheduling System is an Excel-based modular system used for production planning and scheduling. This course shows you how to operate the system with our example data, set-up with your own data and then how to customise and expand the system.
Workshop 1 is a full recording of a webinar first broadcast live on 30 June 2022. It covers Operate and Set-Up.
Workshop 2 is delivered in 8 e-learning modules with additional Q&A sessions done via Zoom. You will receive email invites for the next available Q&A session.
This course covers the Dynamic Adaptive Scheduling system that is included and you can download below.
Dynamic Adaptive Scheduling LITE+ Version – This is the version we use for Workshop 1 to Operate and Set-up. This is also the starting point for Workshop 2.
Dynamic Adaptive Scheduling MRP Version – This is the version that we build in Modules 2.1 to 2.8 (originally Workshop 2)
If you haven't been through the Fast Excel Fundamentals Course, it might be handy to do so first. This will give you the grounding in our methods that we will use in this course.
Please go though the modules in order and take note of your questions for the Q&A webinars!
Happy learning!