DDMRP in Excel Starter Pack
Everything you need to set up a DDMRP implementation. 
With Software that you already own – Excel.
Here is Why You need this
DDMRP is a process.  To be successful, requires an understanding of the process and the experience of it working at scale.  A pilot project is crucial.  If you have 100's or 1000's of parts, it is not sustainable to do it all manually.  And a valid pilot project needs to demonstrate sustainability.  However, if you want to implement DDMRP in software,  you will need $50,000 investment and a minimum of 6 months.  And it is difficult to make that business case without a successful pilot!
The DDMRP in Excel Starter Pack uses software you already have: Microsoft Excel.  You will get a set of workbooks that operate as a system – calculate buffers, generate supply orders and produce reports – all at the at the click of a button.  We have done all the development and formulas so you don't have to.  Leaving you free to get the process of DDMRP working in your company.
A fully Functioning DDMRP System in 4 weeks
Design, implement and deploy DDMRP planning process.  At 1/50 of the cost and 1/4 of the time of doing it with software.
Open and Unlocked Spreadsheets that you own for life
No licences, no locked code.  Everything open and easily customised.
Learn How it Works from the Developer and How to Customise it to fit Your Business
We will walk you through the process of setting it up, running the system "dry" to practice and prepare for full implementation.  All inside 4 weeks.
Four monthly payments of $125. Lifetime use of system and course videos.
If you are not completely satisfied with the DDMRP in Excel Starter Kit then simply let us know and you will get a complete refund.
** Early Adopter Offer **
We will be launching the DDMRP in Excel Starter Pack to the broader market at a price of $997. The $497 offer is for webinar attendees only. We would like the first group to go through the first offering and provide feedback and questions. This helps us refine the content. By joining this first group, you will likely get additional attention and support whilst enjoying a 50% discount on the regular price!
The DDMRP Excel System contains 16 core functions and covers every step of configuring, implementing and executing DDMRP in your company.  It can run with example data, your own static data or a live data connection to your ERP  or Accounting system.
The DDMRP in Excel Training consists of five course modules that walk you through the process of setting up a DDMRP implementation.  They are structured to follow the process, step-by-step and include the five critical elements of running DDMRP.
Kien Leong
Kien is a partner with Production-Scheduling.com and has 10 years experience in creating planning solutions to manufacturers using Excel. He is also Managing Director with Life Science Associates and has 17 years in delivering operational excellence improvements to many of the world's leading manufacturers. Prior to this, Kien ran the Asia Pacific region for JCIT, the creators of Demand Flow Technology - on of the foundation methodologies upon which DDMRP was built.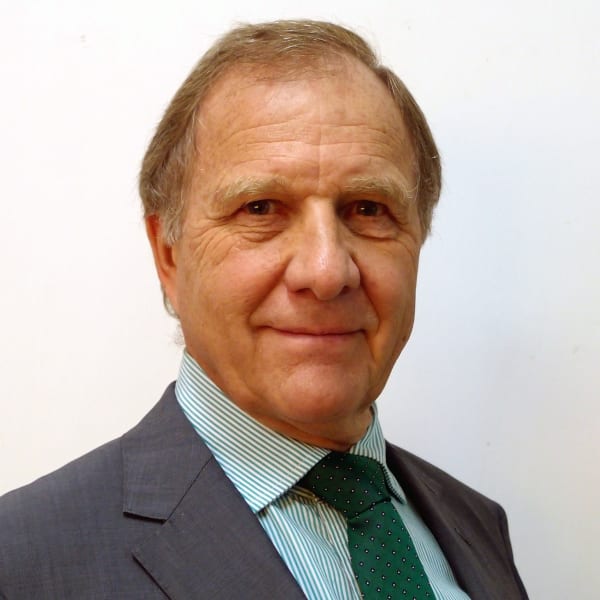 Tony Rice
Production-scheduling.com and the Fast Excel Development Methodology were created by Tony Rice. Tony first worked as a management accountant for the electronics companies, Pye/Philips and Sinclair in the UK. In 1981 Tony moved to South Africa to join Deloitte and Touche Consulting, and later moved to KPMG Consulting as a Director. Since 1990 Tony, has operated as an independent consultant specialising in production scheduling and supply chain integration.
Frequently Asked Questions
Can I connect the DDRMP in Excel System to our MRP/ERP/Accounting System?
Yes.  To get the your own data in the system there are three options:  Cut and Paste, connect to text files and connect to a database.  We strongly recommend the connection methods.  The system comes with a Data Interface module that can be set up to perform Extract, Transform and Load operations without any database programming required.
Will this be suitable for my kind of manufacturing?
This system is designed for discrete manufacturing.  Any process that is producing standard discrete items will fit, in principle.  It may also support some process manufacturing (food, chemicals, pharmaceuticals).  
Customized manufacturing like a job-shop may need a special extension.  Please contact [email protected] for more details.
Is this just for Make-to-Stock?
No.  A Make-to-Order business will have finished goods inventory and this can be a natural target for inventory positioning and buffer sizing.  Many companies start with raw materials.  The DDMRP in Excel system supports both Make-to-Stock and Make-to-Order production.
How many items, how much data can the Excel System handle?
This system is designed to be deployed in a full-scale manufacturing business with hundreds and thousands of items and BOM records.  We have deployed it with 100K+ rows of data and it can run that load in a few minutes.
Can it handle Multilevel BOMs?
Yes.  The system will explode the BOMs to every level.  The most we have come across is 13 levels (for a helicopter) and the standard system will run to 20 levels.  If you need more, just ask!
The full data requirement will be covered in detail in the first course module.  In brief, it will be an item master, demand history, open sales orders, Bills of Material, open purchase orders and inventory.  If you are running MRP or any kind of material planning then you will already have much of this.  The DDMRP in Excel system comes pre-populated with example data.
What Excel skills do I need?
This Starter Pack is intended for people with basic to intermediate Excel skills.  If you know how to use formulas like SUMIF and know the basics of a pivot table then this is ideal.  Included in the Starter Pack is the Fundamentals Course for the Fast Excel Development Method and Template.
Can it support multiple users?
Yes, if all users are on a local area network, have access to a shared drive or cloud folder like Dropbox.  The system is set up to handle data from a single central place and does not depend on shared Excel workbooks which can have severe limitations on simultaneous usage.
How much IT support will I need?
Little to none.  If you require to connect to a host ERP or Accounting system, then you will need someone to write a scheduled task to export data in text files or provide a connection to the database.  That is all.  If you run the system with manually compiled data, then you will not need any IT support at all.
What are the System Requirements?
A copy of Excel 2003 or above.  A Windows 10 PC or laptop with basic specification.  Older versions of Windows can be supported by request.
What happens if I need more support?
Production-Scheduling.com is run by consultants who are on-hand to provide additional support.  There are flexible packages that allow you to access one-on-one or small group support or development starting from $250.
Any questions, please contact Kien Leong on email: [email protected] or phone/SMS/WhatsApp: +44 7577 479739