The Fast Excel Development Template helps you build your own planning tools in Excel. It is flexible to tackle any kind of planning and is not fixed to a particular planning logic. This makes it different to a planning template which guides you through a set planning method. It may or may not be the right one for your needs. There is an example of a planning template here.
As well as flexibility, the Development Template has the advantage of being much more powerful. You can use it to develop and automate your own planning tools and systems that can perform like software. All the typical troubles of spreadsheets are left behind as you use best practices to connect to dat (a single source of truth), eliminate errors and perform ten-thousands of calculations in seconds.
Download the Fast Excel Development Template
You can download the template here.
Download the QuickStart folder that includes the Development Template and an example data set.
Please take time to go through these simple setup instructions. You only need to do them once to be able to run the template and it will take less than 3 minutes.
Setup Instructions

Download the zip file, save on your computer and unzip and save directly to the C Drive. Navigate to the folder.
Right-click the file name and select "Properties" and then check "Unblock", Apply and OK. If you do not see the Unblock as below then it is already unblocked and this step does not apply.
Open the file. Go to File > Options > Trust Center > Trust Center Settings
Click "Macro Settings" and check "Enable VBA Macros" and "Trust access to the VBA project object model"
Click External Content and check "Enable All Data Connections"
Hit "OK" and then "Data". Under "Show legacy data import wizards" check "From Text (Legacy)" and "From Data Connection Wizard (Legacy)"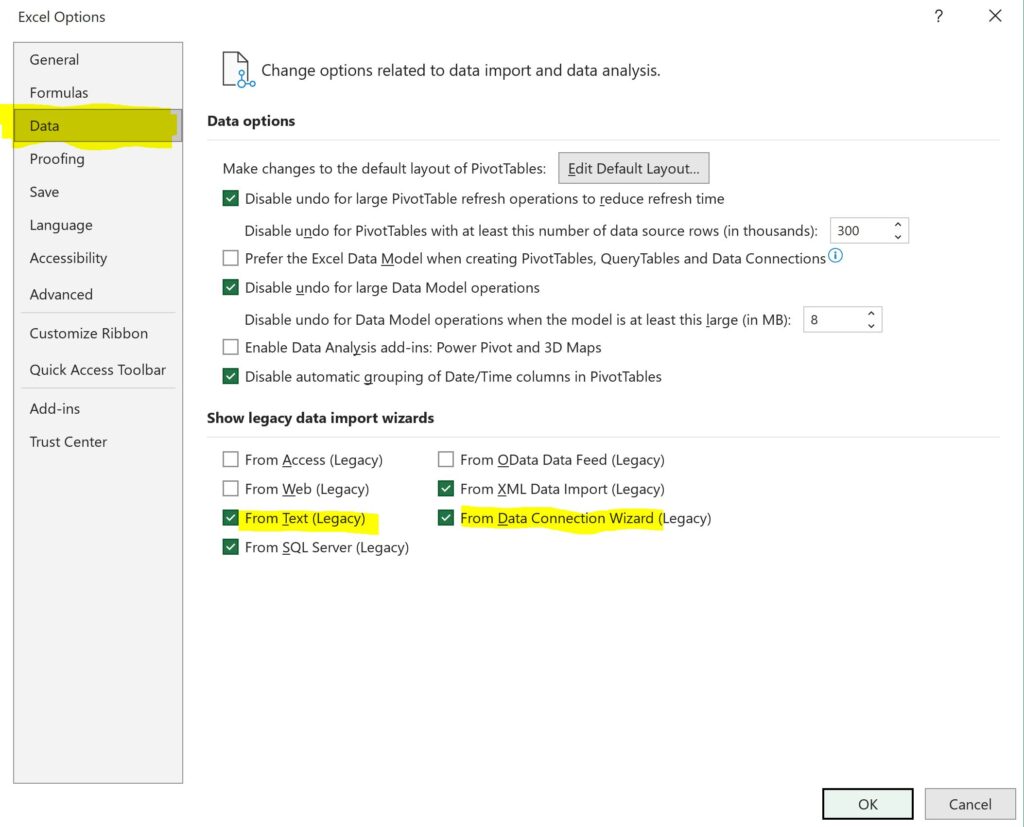 Hit "OK" and "OK". You are done! This only needs to be done once per computer that runs the Development Template.